Valves, flexible hoses, pumps, motors, cylinders, filters and accessories for all demands.
We are official resellers of the main global manufacturers of hydraulic components and we stock an extensive range of ready to ship products in our warehouse in Adro, near Brescia.
Thanks to our Kanban management system we monitor stock at our customers' warehouses and we restock the most requested components in real time to avoid production downtimes and useless lead times. Our welding centre focusing on the welding of metal flexible hoses, whilst our fitting centre assembles rubber hoses, we customise the components, we manage the final testing and cleaning, to provide a comprehensive and timely service for all aspects of hydraulic systems.
CAREFULLY SELECTED HYDRAULIC PRODUCTS
We are official suppliers of the top brands of hydraulic components, valves, fittings, hoses, sleeves, pumps, cylinders, filters, motors and accessories made according to the regulations in force and guaranteed for your specific application requirements. In addition, thanks to our in-house design & engineering department, we can realise hydraulic units, valve benches and manifolds for the iron and steel and industrial sectors, studying every detail and using superior quality components only.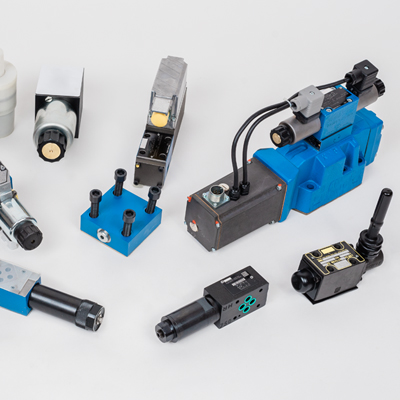 VALVES AND SOLENOID VALVES
Our valve and solenoid valve department focuses on solutions regarding conventional and proportional flow direction, flow rate and pressure control valves. Our partnership with the major global valve manufacturers allows us to have a wide range of solutions at our disposal, while our technical support staff assist customers in the choice of component which are best suited to their application requirements.
CORRUGATED STAINLESS STEEL FLEXIBLE HOSES
The SAE-INOX AISI 321 and AISI 316 stainless steel flexible hoses with parallel corrugations, without seams and seals, guarantee perfect pressure tightness and excellent flexibility guaranteed by the deformation of the continuous walls. Depending on the operating conditions, they can be manufactured with one or two braids in AISI 304 stainless steel, in accordance with ISO 10806 standard requirements, while the welding process is EN ISO 9606-1 certified.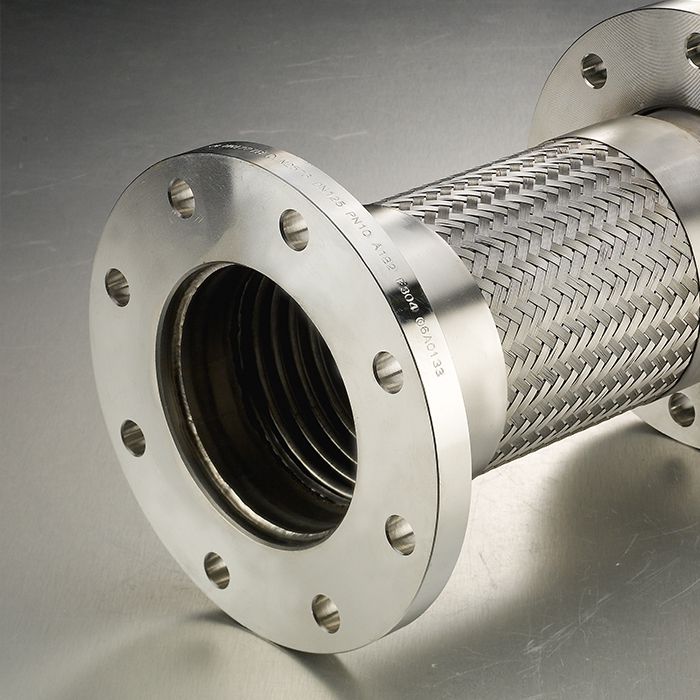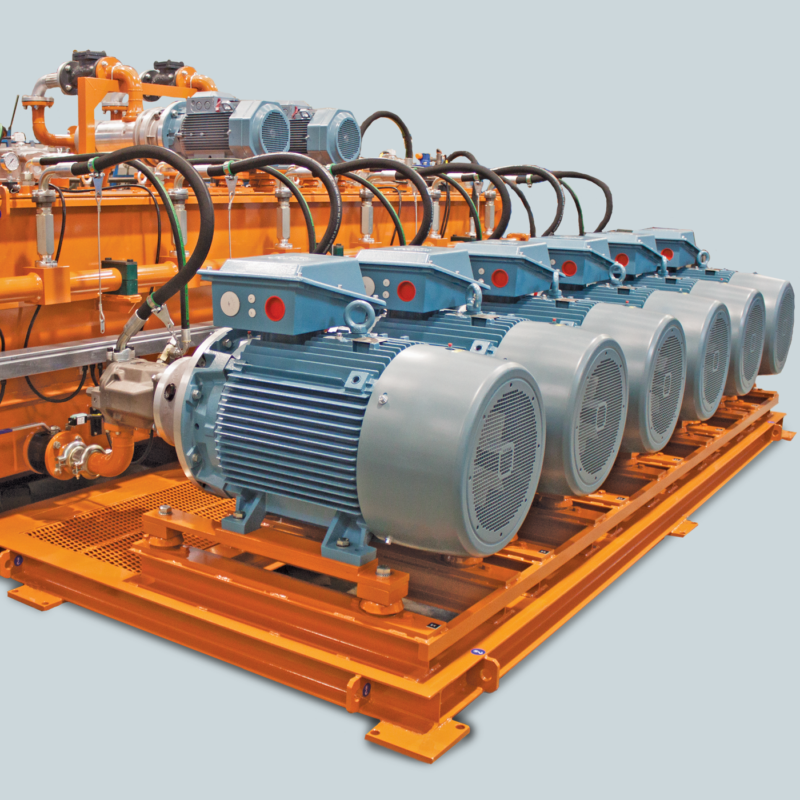 The hydraulic units, valve blocks  and manifolds for the iron and steel and industrial sectors are produced personally by our technical staff, who conduct in-depth studies on the requirements of every single application to find tailored high-performing solutions. Every product is made with top brand components and complies with our strictest quality standards. In addition, we provide an after-sales support and maintenance service to maintain the high level of performance of the individual systems over time.
Our warehouse in Adro, near Brescia, stocks a wide choice of ready to ship motors and pumps. Units with gears, vanes, pistons and screws selected from the catalogues of the major global manufacturers according to strict standards of quality and efficiency that characterise our company and guide our technicians in the choice of the highest performing solutions for your specific field of application.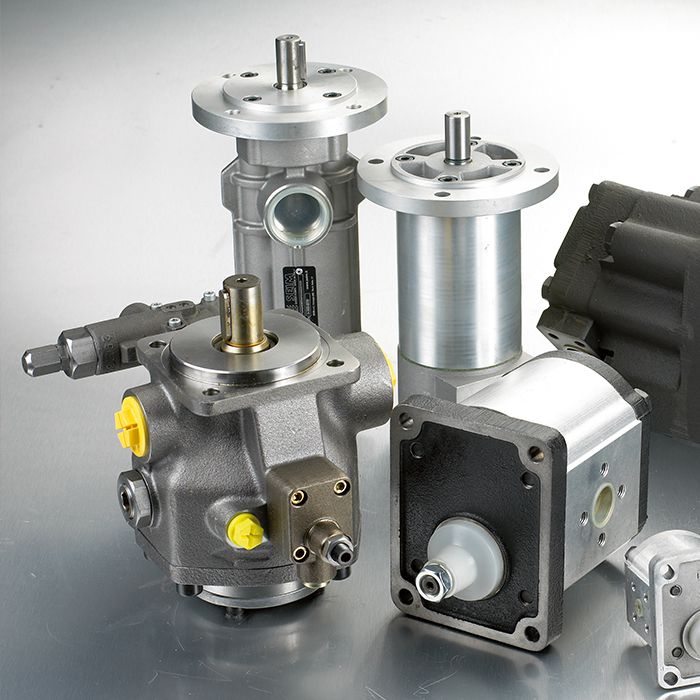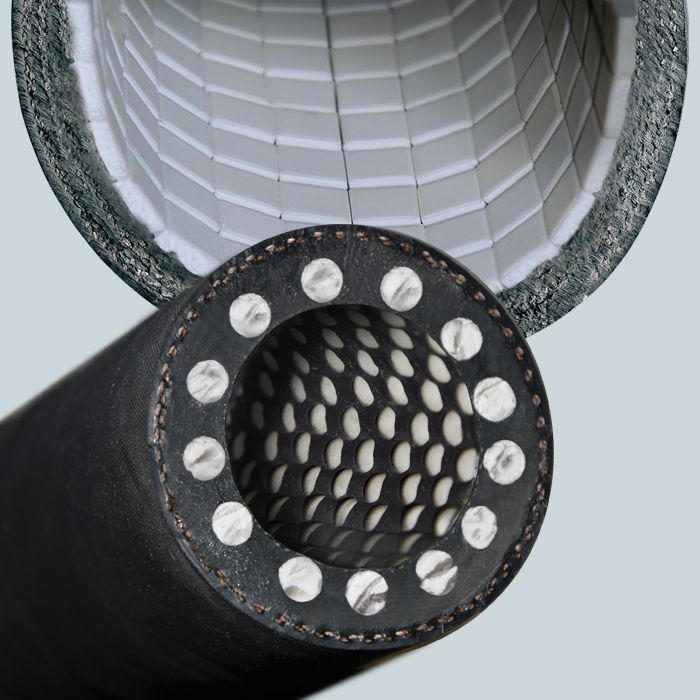 Abrashield flexible hoses are specific hoses designed for the conveying of abrasive materials and are available in two different versions: one realised with a special inner tube made of ceramic spheres and another with a special inner tube made of ceramic platelets, specially designed for highly abrasive components. Supplied complete with certified fittings and covers, Abrashield hoses are used especially in the iron and steel sector and in cement factories, where traditional hoses do not provide effective and long-lasting solutions.
Thanks to the collaboration with international manufacturers of hydraulic components, our warehouse in Adro stocks ready to ship fittings, adapters, safety clamps, accumulators, filters, safety blocks, flow rate and pressure control fittings, end fittings, gaskets and many other hydraulic components. In addition, our Kanban logistics system allows us to guarantee consistent and regular supplies of components directly to our customers' facilities.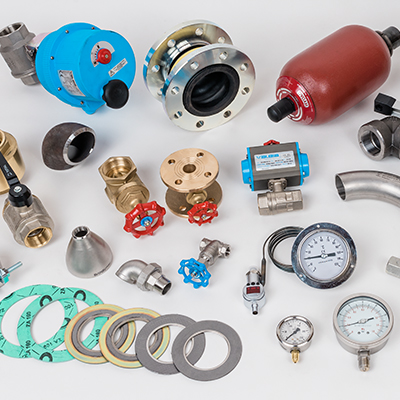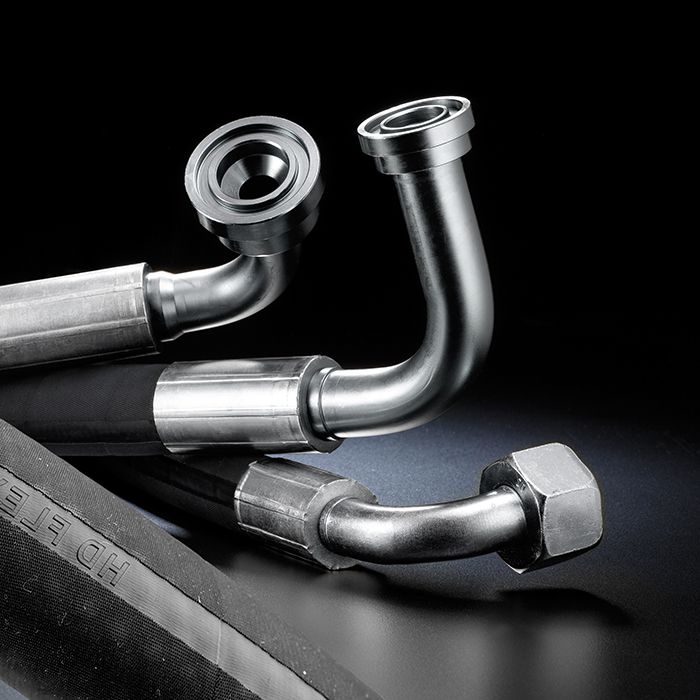 We are the hydraulic partner of system and machine manufacturers, maintenance firms and end users, and for this reason our warehouse in Adro always stocks a wide range of rubber hoses suitable for low, high and very high pressures. Our in-house fitting centre also allows us to supply hoses complete with press fittings, coatings, custom markings on the nut ring and packaging dedicated to all possible production and distribution demands.
According to user requirements, our warehouse in Adro, near Brescia, always stocks anti oil spill sleeves and glass fibre sleeves  which ensure an operating temperature of up to +550°C. We also stock specific silicone sleeves which are solvent and lubricant proof, as well as eco-friendly ceramic fibre sleeves boasting exceptional insulating tightness and heat resistance of up to +1050°C.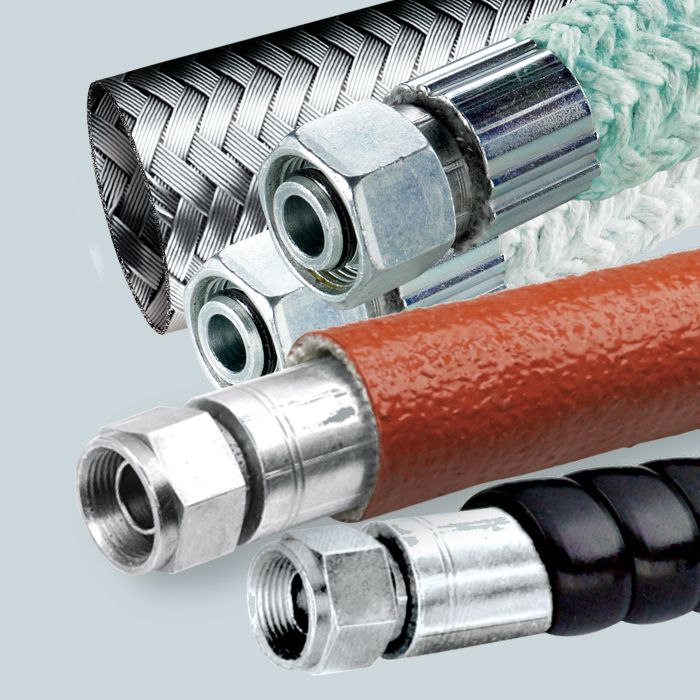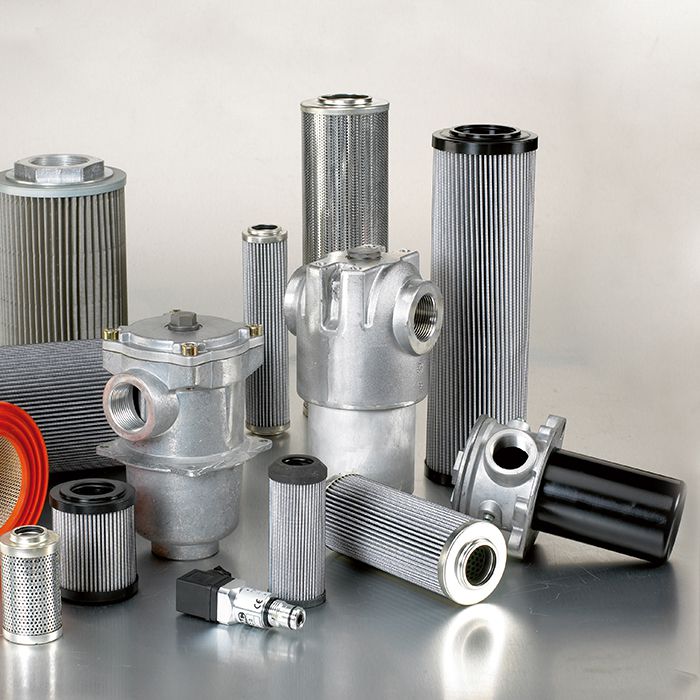 FILTERS AND FILTERING ELEMENTS
Our warehouse stocks a wide range of delivery, discharge and return line filters and filtering elements. Our collaboration with the major global manufacturers allows us to supply high performance filter systems for the management of all fluid types, while the level of expertise of our technical team allows it to assess every application requirement and recommend the most suitable filtering element. The Adro warehouse also stocks a selection of filters specifically designed for ventilation and suction systems.
CHECK THE AVAILABILITY OF THE COMPONENTS
OLEODYNAMICS YOU NEED.
Fill out this form to immediately get in touch with our technicians who can advise you on the solution that best suits your application needs.