Today Rexoil joins the Sae Flex group and expands its range of products for the hydraulic sector.
Discover the values of this collaboration.

Rexoil is a long-standing enterprise operating on the Italian hydraulic market.
Founded in Modena in 1992, it immediately became the benchmark for companies manufacturing industrial automations, tooling machines, presses, foundry plants, ceramics and wood processing machines.

Thanks to its in-house design and engineering studies, it was able to offer tailor-made solutions dealing with both the concept and the construction of hydraulic units and blocks, and last year its commitment and dedication were rewarded when it received the title of Bosch Rexroth System Integrator.
The partnership between Rexoil and Bosch Rexroth allows Sae Flex to offer higher quality hydraulic services, while the wide range of products stored in the Adro warehouse guarantees the availability of spare parts and targeted interventions on every type of system.
Sae Flex, a reliable enterprise in constant growth that is always searching for other companies that can integrate its hydraulic services, complying with the quality standards that distinguish it.
The acquisition of Rexoil was the direct consequence of the firm's desire to create a hydraulic centre capable of meeting the demands of all industrial sectors, accompanying the customers from the design phase through to the spare parts, according to the quality standards foreseen by the UNI EN ISO 9001:2015 certification.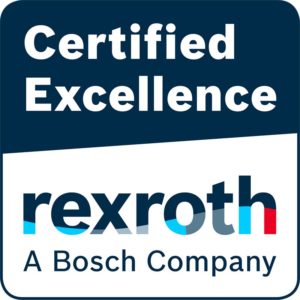 Moreover, Rexoil also shares  the search for innovative solutions and continuous improvement with Sae Flex that allows the company to constantly grow on today's hydraulic market.
A formal acquisition, therefore, but also a partnership destined to last in time, given it is based on solid values of quality and professionalism.